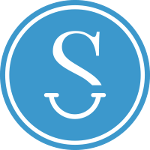 The #1 dentist recommended teeth whitening method is using
custom-fitted whitening trays
. Our trays ensure that every angle of every tooth (regardless of whether your teeth are straight or not) receives even and consistent coverage of our professional strength whitening gel.
I love tea and coffee ! But they can really stain my teeth ! I work at different schools and I had a student tell me your teeth look yellow , boy was I embarrassed . After that experience I received a
smile brilliant
kit. I opened the package and looked at everything in the box.
It had a mold so I could make impressions of my teeth, I just mixed the base paste and the catalyst paste and put it in the mold and made an impression of my upper and lower teeth. It was alot easier then I thought it would be. And then I sent the mold in the mail and received a clean mold .
And then for 7 days I just put the
teeth whitening gel
in the clear teeth tray upper and lower and waited 45 minutes. And then I cleaned the trays and brushed my teeth and used the
desensitizing gel
for 20 mins and just spit out the gel on my teeth. the whole experience was really easy ! And now my
teeth are white
and look great !
GIVEAWAY-
20% off coupon code: couponanna20
- The giveaway is for a $149 Smile Brilliant credit. ( June 4th -.) , open to USA, UK, Australia and Canadian residents.( Please enter your email to enter )
Smile Brilliant hosts the giveaway on their own website.
Before -
After -